How to make your Instagram feed look Aesthetic
by Sonia Jamil
technology
Are you on the 'Gram'?
In this age of influencers and bloggers, when you come across Instagram accounts that look aesthetically-flawless, it's quite pleasing! It might seem daunting to maintain an aesthetic vibe. But on the contrary it's very simple. Whether it's for your personal satisfaction or for the benefit of your brand here are few tips to make your 'IG feed' look more quirky.
Pick a theme
Your color scheme should depend on whether you want a dark or a bright theme. Warm colors such as; yellow, brown, red and white work well for bright themes. While, cold colors such as white, blue, grey and black are more suitable for dark themes. However, if you are someone who wants to stick to a white minimalistic theme, make sure you have perfect lighting and a white background.
Stick to one Editing style
If you use filters, choose one filter for all your pictures. This makes your feed look more cohesive and is easier to maintain throughout. Because, if you are going to edit one photo with a warm filter and the other photo with a cold filter, it'will make it look random. There are numerous apps you could use to edit your pictures. VSCO is a widely recommended app, which provides hundreds of filters and presets you, could choose from.
Be creative with your content
Don't stick to one type of content like 'only food' or 'only buildings'. Take untraditional photos; play with new backgrounds, artistic angles, maybe some still-life photography or a scenic view. Take photos of yourself, your friends, strike a new pose and experiment with different props.
Decide your vibe
Do you want your feed to scream edgy, minimalistic or bold? Pop in some quotes in an alternate manner or add a selfie here and there if you are out of ideas. Incorporate pictures with different backdrops. If you want to post pictures in the same outfit, consider placing them horizontally. You can use white frames to make it more minimal.
Strategize your grid
To make your feed look more aesthetically- pleasing, arrange your content in a peculiar way. Do not place two pictures of the same color or same category next to each other, this will make it look odd. For example, you don't want to put two pictures of food together or place 2 blue pictures together. Mix different textures, landscape and people. Apps such as Preview allow you to select the arrangement of your future posts. You can rearrange it however you want and even schedule these posts.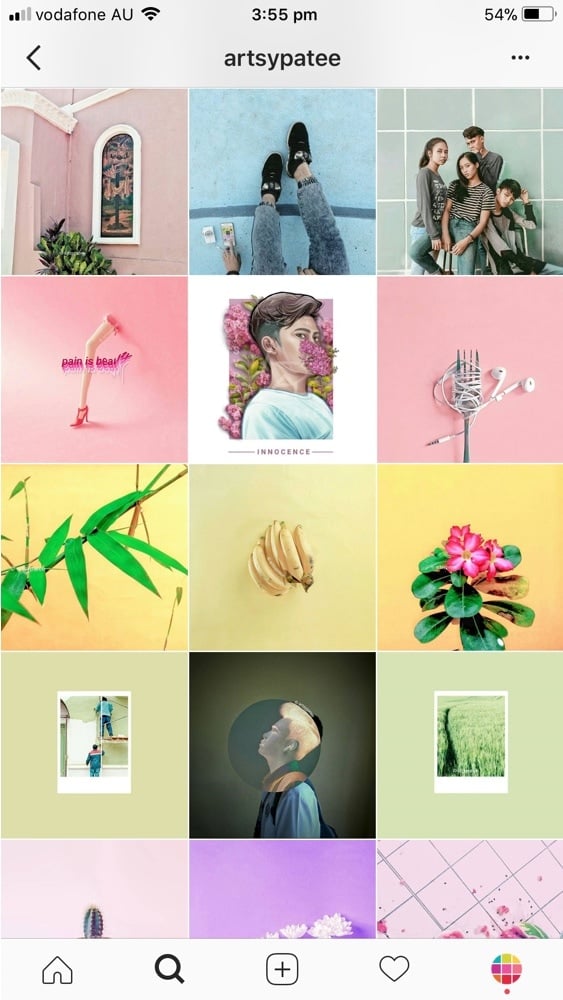 ---
01 April 2020
Share this on
Related Blogs