Apple Inc. launches new 'COVID-19' app and website
by Sonia Jamil
technology
Apple Inc. in partnership with the White House and the CDC (Centers for Disease Control) have released a new COVID-19 app and COVID-19 website which provides a COVID-19 screening tool and information for people across the US.
The app and website allows users to answer questions about risk factors, recent exposure and symptoms for themselves and others. In turn, people will receive CDC guidance on next steps to be taken. They will also be able to monitor their symptoms and will thereby be recommended for tests if required.
The app and website also offers resources on hygiene instruction, social distancing, when to contact a health provider and all up-to-date information on COVID-19.
The app doesn't require any sign in or user Apple ID. Anyone over the age of 18 can access this tool by visiting apple.com/covid19.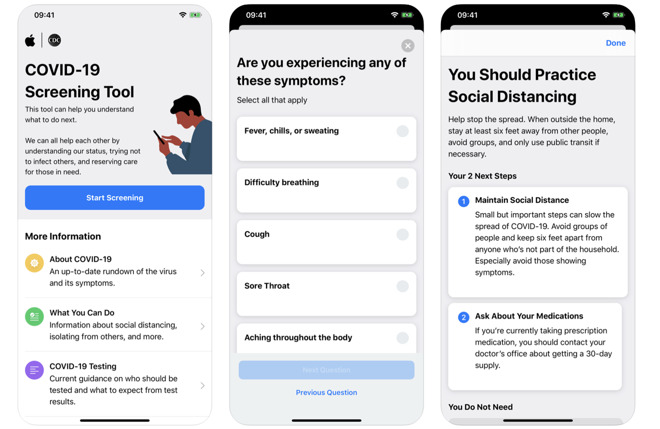 ---
30 March 2020
Share this on
Related Blogs