23 Top-rated TV shows to binge- watch while staying at home.
by Sonia Jamil
technology
Quarantined at home with no idea what to watch?
Here is a list of the 23 Top-rated shows of all time, spanning every genre while you social distance during coronavirus. How many can you check off the list?
1. Luther
Genre: Crime, Drama, Thriller

Luther is a British crime drama about a police detective named John Luther (Idris Elba), who deals with murder cases, often involving serial killers, and has a knack for getting inside the mind of the killer. However, his methods, personality and troubled private life often gets him into strife with his superiors, leading some to regard him as the problem rather than the solution. From the opening credits to the end of season, "Luther" is a fast paced mystery presented with many plot twists and insights into the human psyche.
2. Money Heist
Genre: Crime, Thriller
La casa de papel or Money Heist is a Spanish television series about an unusual group of robbers who attempt to carry out the most perfect robbery in Spanish history - stealing 2.4 billion Euros from the Royal Mint of Spain. It's a well thought out story with vast opportunities to explore and to have fun with from many angles of the storyline, and the writers don't disappoint, not missing a beat.
3. Succession
Genre: Dark- Comedy, Drama, Satire
An American satirical comedy- drama, Succession is a show that follows the fictional Roy family, the dysfunctional owners of a global media and hospitality empire who are fighting for control of the company amidst uncertainty about the health of the family's patriarch, Logan Roy. This show may not be your typical comedy series but it is well written with a good amount of dark humor. The characters may all seem negative but they all have their weaknesses and their motivation is rooted deep in their personalities.
4. The Punisher
Genre: Action, Adventure, Crime
Based on the Marvel Comics character named 'The Punisher'. The show revolves around Frank Castle; a marine veteran, who uses lethal methods to fight crime as the vigilante 'The Punisher' with the goal of avenging the murder of his family. Filled with conspiracies, this is a show apt for a Marvel fan.
5. Community
Genre: Comedy
A suspended lawyer named Jeff Winger is forced to enroll in a community college after it is discovered that he lied about possessing a bachelor's degree from Columbia University. The often unappreciated NBC comedy has the perfect mixture of comedy, emotion, and storyline.
6. Daredevil
Genre: Action, Crime, Drama
Another treat for Marvel fans from the Marvel Comics is the character 'Daredevil'. Set in the Marvel Cinematic Universe (MCU), the show sees Matt Murdock; a lawyer-by-day who uses his heightened senses from being blinded as a young boy to fight crime at night on the streets of New York City's Hell's Kitchen neighborhood as 'Daredevil', while uncovering a conspiracy of the criminal underworld.
7. Dark
Genre: Crime, Sci-Fi, Mystery
A family saga with a supernatural twist set in a German town, where the disappearance of two young children exposes the relationships among four families. Dark explores the existential implications of time and its effects upon human nature. For those that love the concept of time travel and paradoxes, this show is like a stimulant to the brain and tickles your mind.
8. This is Us
Genre: Comedy, Drama, Romance
This Is Usa is an American family comedy drama television series that follows the lives and families of two parents, and their three children, in several different time frames. The characters that may seem to be unrelated have more in common than you realize. This is a heartwarming and emotional family drama.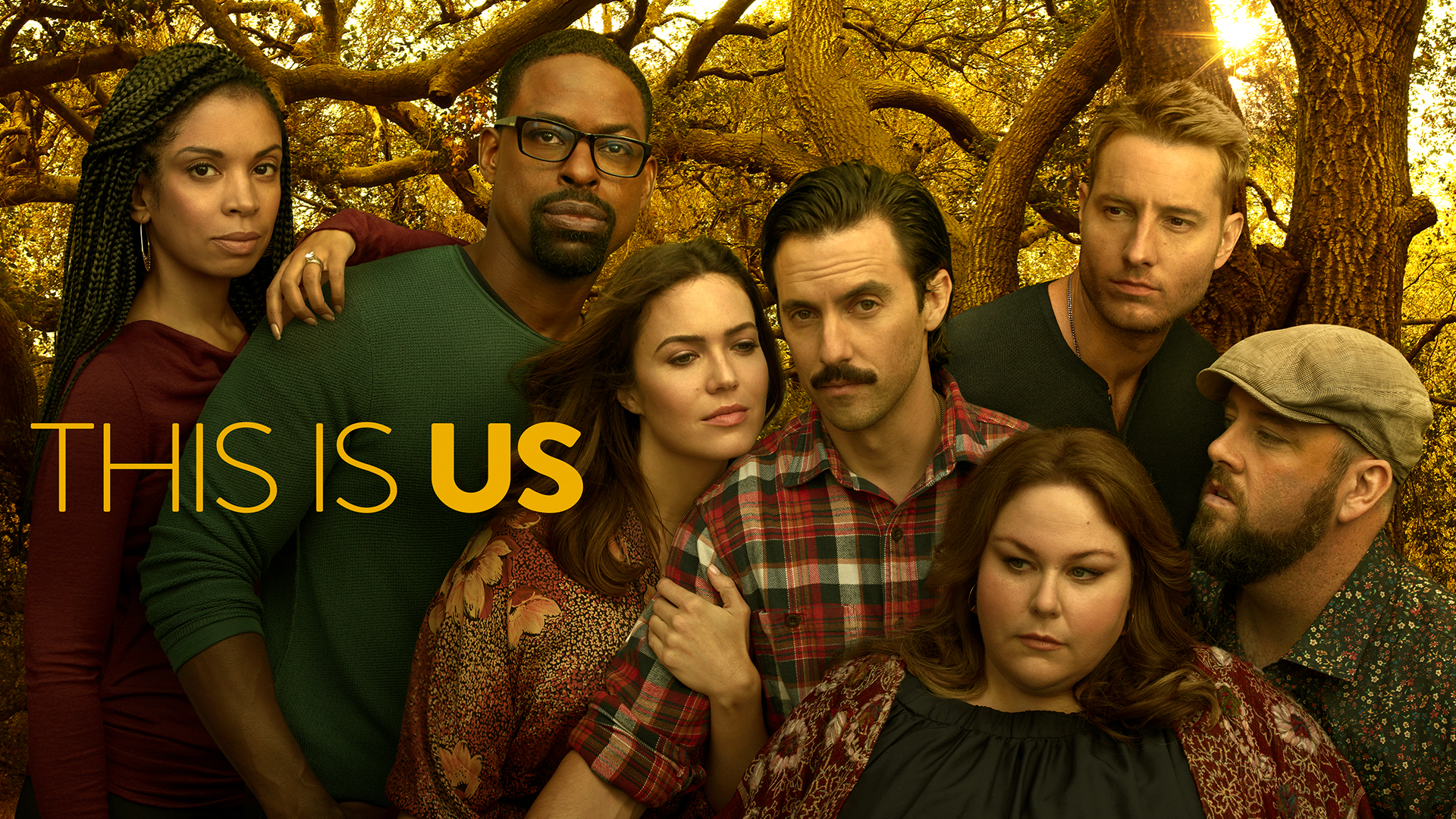 9. The Mandalorian
Genre: Action, Adventure, Sci-Fi
If you are a Star Wars enthusiast, this is a show you should definitely binge-watch. Set five years after the events of Return of the Jedi and 25 years prior to the events of The Force Awakens, it follows the title character, the 'Mandalorian' bounty hunter Din Djarin, and his exploits beyond the reaches of the New Republic. With brilliant direction and execution of the script, you are definitely going to recount your childhood Star Wars days.
10. Fleabag
Genre: Comedy, Drama
A comedy series adapted from the award-winning play starring Phoebe Waller- Bridge, who plays a young woman trying to cope with life in London whilst coming to terms with a recent tragedy. Phoebe Waller-Bridge is hysterical as she constantly shares both her innermost and her totally superficial feelings with the audience. She and the entire supporting cast are totally bizarre and won't allow you to stop laughing.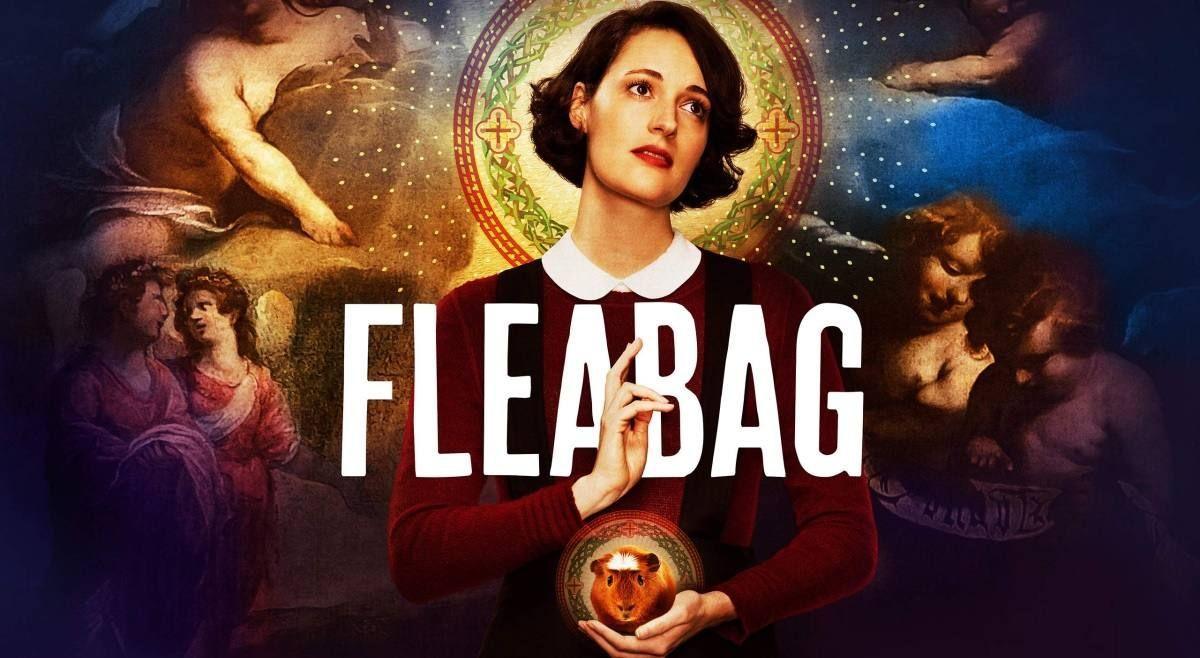 11. The Boys
Genre: Action, Comedy, Crime
For all the superhero nerds out there, here's a TV series based on the Comic Book 'The Boys'. The show is set in a universe where super-powered individuals are recognized as heroes by the general public and owned by powerful corporation Vought International. The series follows a team of vigilantes as they fight back against these super-powered individuals who abuse their abilities.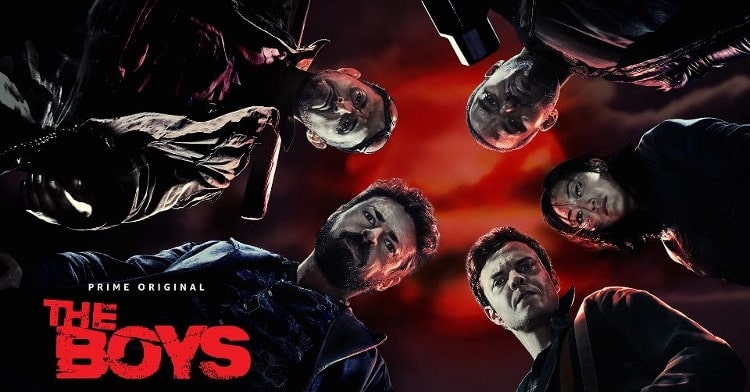 12. Peaky Blinders
Genre: Crime, Drama
A British period crime drama set in 1919 Birmingham, England, centered on a gang who sew razor blades in the peaks of their caps, and their fierce and cunning boss Tommy Shelby, in the direct aftermath of the 1st World War. It is an excellent gangster drama full of rich, interesting and diverse characters. You get a feeling of belonging to the Peaky Blinders and despite all the terrible acts they carry out there is a fundamental decency somewhere deep down in Thomas Shelby.
13. Narcos
Genre: Biopic, Crime, Drama
You may know the famous drug kingpin Pablo Escobar. The American web TV series a chronicled look at the criminal exploits of the Colombian drug lord, who plagued the country through the years. The series also focuses on Escobar's interactions with other drug lords, Drug Enforcement Administration (DEA) agents, and also his political influence. Narcos is an intriguing and an entertaining series worth watching.
14. Stranger Things
Genre: Fantasy, Thriller
Netflix nails it again! Set in the 1980s in the fictional town of Hawkins, Indiana is a story about the disappearance of a young boy amid supernatural events occurring around the town, including the appearance of a girl named Eleven with psychokinetic abilities. It's up to his mother, a police chief and his friends with the help of Eleven to confront these terrifying supernatural forces in order to get him back.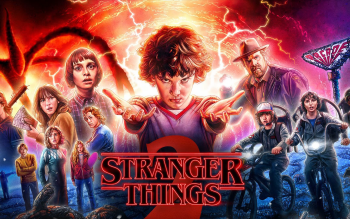 15. Black Mirror
Genre: Sci-Fi, Thriller, Drama
This is a British science fiction anthology television series that examines modern exploring a twisted, high-tech multiverse where humanity's greatest innovations and darkest instincts collide. Episodes are standalone, usually set in an alternative present or the near future, often with a dark and satirical tone, although some are more experimental and lighter. Each episode tells a different story with different protagonists and focuses on a different theme. This series ranks among the most original and entertaining shows you have ever come across.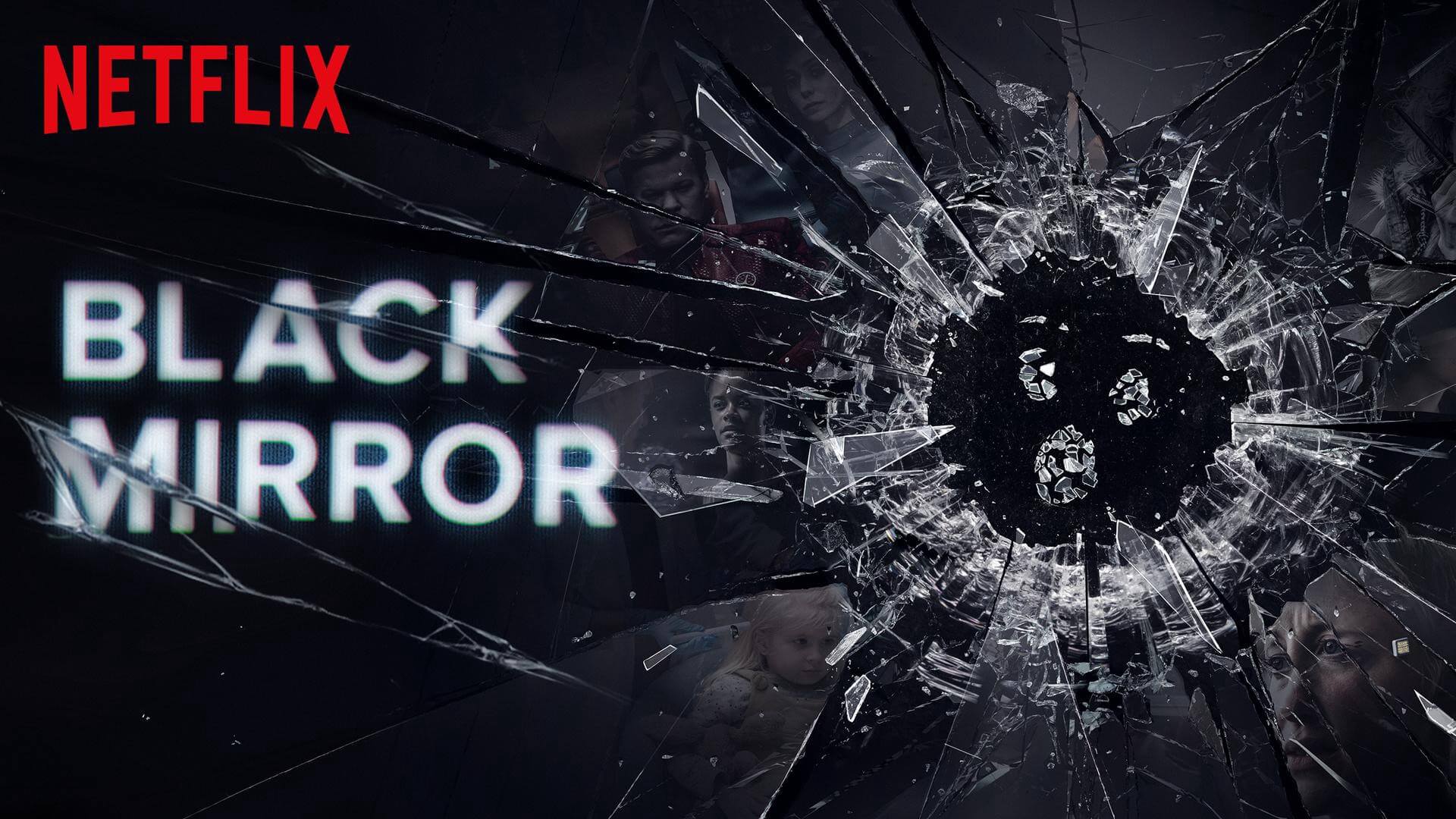 16. FRIENDS
Genre: Comedy, Romance
Ah FRIENDS! If you haven't watched this American sitcom yet, then you are definitely missing out on some exceptionally good comedy-drama. Although the show completed 10 seasons over fifteen years ago, it's still one of the best ranking shows of all time. There wouldn't be a single person who'd not know about this show and it is widely recommended. The sitcom follows the personal and professional lives of six twenty to thirty-something-year-old friends living in Manhattan and the way they truly identify with the situations they face. The humor is universal and will make you feel like you are part of the group every time you watch it.
17. The Office
Genre: Comedy
An American mockumentary on a group of typical office workers, where the workday consists of ego clashes, inappropriate behavior, and tedium. A remake of the hit 2001 BBC TV series "The Office" (2001), this show revolves around the everyday lives of workers at a paper company that is caught on camera by a camera crew for a documentary. Made up of head Chief Michael Scott, a harmlessly deluded and ignorantly insensitive boss with an office including the likes of various peers who have their own hang-ups, The Office (2005)Â takes a look at the lives of its co-workers.
18. True Detective
Genre: Crime, Drama, Mystery
A seasonal anthology series in which police investigations unearth the personal and professional secrets of those involved both within and outside the law. If you like amazing performances and dark, brooding cinema peppered with some black humor and a slight psychedelic touch, you're going to love this. With well written dialogues and jaw dropping cinematography, this is an amazing show that keeps you wanting for more.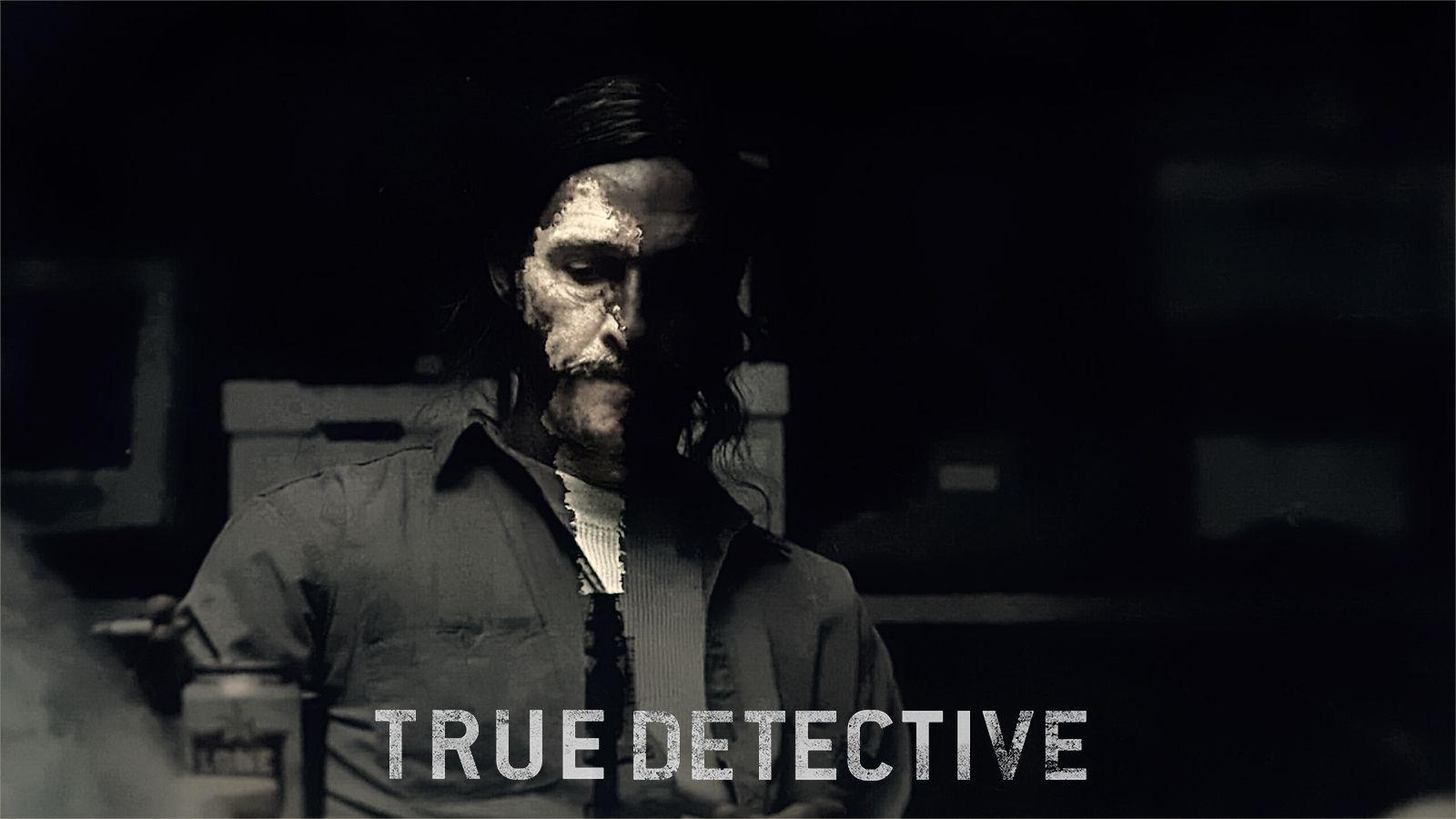 19. Sherlock

Genre: Crime, Drama, Mystery
Being a huge Sherlock Holmes fan, I absolutely loved this British crime TV show based on Sir Arthur Conan Doyle Sherlock Holmes detective stories. Starring Benedict Cumberbatch as Sherlock Holmes and Martin Freeman as Doctor John Watson, this series is a modern update of the Victorian period fantasy. The famous sleuth and his doctor partner solve crimes in 21st century London; together they fight crime with utmost suspense and a generous amount of humor. I would personally recommend this show if you are a detective stories enthusiast just like me.
20. The Sopranos

Genre: Crime, Drama
A New Jersey based Italian-American mob boss Tony Soprano deals with personal and professional issues in his home and business life that affect his mental state, leading him to seek professional psychiatric counseling. The Sopranos is considered arguably as the greatest show in Dramatic Television history. This show has it all; humor, action, drama, good music, amazing actors and a great plot.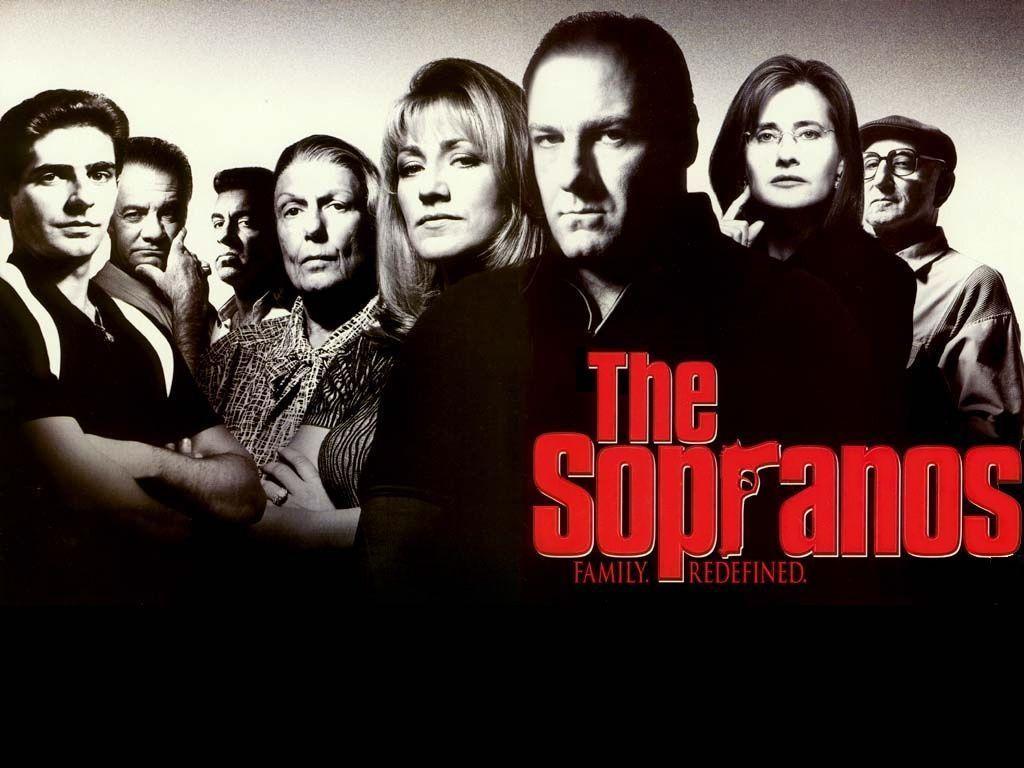 21. Game of Thrones
Genre: Action, Fantasy, Adventure
Set on the fictional continents of Westeros and Essos, nine noble families fight for control over the lands of Westeros, while an ancient enemy returns after being dormant for a millennia.Game of Thrones has several plots and a large ensemble cast and follows several story arcs. One arc is about the Iron Throne of the Seven Kingdoms and follows a web of alliances and conflicts among the noble dynasties each vying to claim the throne or fighting for independence from it. Another focuses on the last descendant of the realm's deposed ruling dynasty, who has been exiled and is plotting a return to the throne, while another story arc follows the Night's Watch, a brotherhood defending the realm against the fierce people and legendary creatures of the North. If you are to binge-watch this show let me warn you, you'll need a time-off in between to get your head around things and accept some messed up, yet mind blowing development.
22. ChernobylÂ
Genre: History, Thriller, Drama
Chernobyl dramatizes the story of April 1986, where an explosion at the Chernobyl nuclear power plant in the Union of Soviet Socialist Republics becomes one of the world's worst man-made catastrophes. The series depicts some of the lesser-known stories of the disaster, including the efforts of the firefighters who were the first responders on the scene, volunteers, and teams of miners tasked with digging a critical tunnel under Reactor 4. This show will stick with you long after the credits roll.
23. Breaking Bad

Genre: Crime, Drama, Thriller
The series tells the story of Walter White, an underemployed and depressed high school chemistry teacher who is struggling with midlife crisis and a recent diagnosis of stage-three lung cancer. White and his former student Jesse Pinkman turn to crime by producing and selling crystallized methamphetamine to secure his family's financial future before he dies, while navigating the dangers of the criminal underworld. This show is like an amalgamation of the greatest crime movies ever made, without ever feeling or coming across like it's copying from them and separating itself as its own unique thing with a completely original premise. If you haven't watched Breaking Bad yet, do yourself a favor and experience this once in a lifetime classic.
---
19 April 2020
Share this on
Related Blogs